A San Diego Family Law Attorney Fighting to Protect You & Your Rights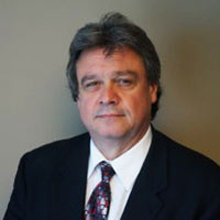 Mr. Solare has been preparing his whole life to be a family law attorney. The eldest of 5 children, he had a front-row seat for their Mother's 5 divorces. A bit of a slow learner, Mr. Solare is also concluding his own third divorce. When he says he understands what you are going through, he means that he REALLY GETS IT, and is empathetic to your situation. This is the perfect balance to the vast amount of experience he's had in court, first as a prosecutor then as a defense attorney, now as your family law lawyer.
Natasha Smith is a crucial part of the team. She is an experienced paralegal, has been with Mr. Solare for almost three years and does much of the "heavy lifting," producing the volumes of paperwork that each case needs. She does so thoughtfully, intelligently and most important, very cost effectively. Natasha served us all for 8 years in the U.S. Navy. She offers a unique perspective to active military clients as well as attention to detail that serves all of our clients well.
We Truly Understand
We know that this is a difficult process, emotionally, mentally and financially.  We are well aware that almost every aspect of your life will be changing or feels like it is changing.  This process we are about to embark on is very stressful at times and we are sympathetic to the fact that you will feel frustrated, lost and confused at times.  We are here not only to help you legally but to also help you heal through this ordeal.   We will make every effort to achieve your goals as effectively as possible.
As we will discuss in your initial free consultation, Mr. Solare's years of trial experience and with family law is a great asset to his clients, both in and out of the courtroom.  This is why he achieves such great results for our clients while keeping their legal costs to a minimum.
Let Your Problems Become Our Problems
Our firm offers competitive hourly rates, low-cost retainers, and flexible payment plans.  We also offer generous discounts to military, law enforcement and protective service members.  We are here to help you through a difficult time in the most cost-effective way possible.   To schedule your free consultation today in regards to your divorce, custody dispute, support problems, and any other family law problem you are facing, call Solare & Associates at 619-234-7575 or contact us by e-mail today. Our office is conveniently located in Downtown San Diego.
We can help you through some of the most difficult, emotional, and hardest decisions in your life in all areas of family and divorce law.